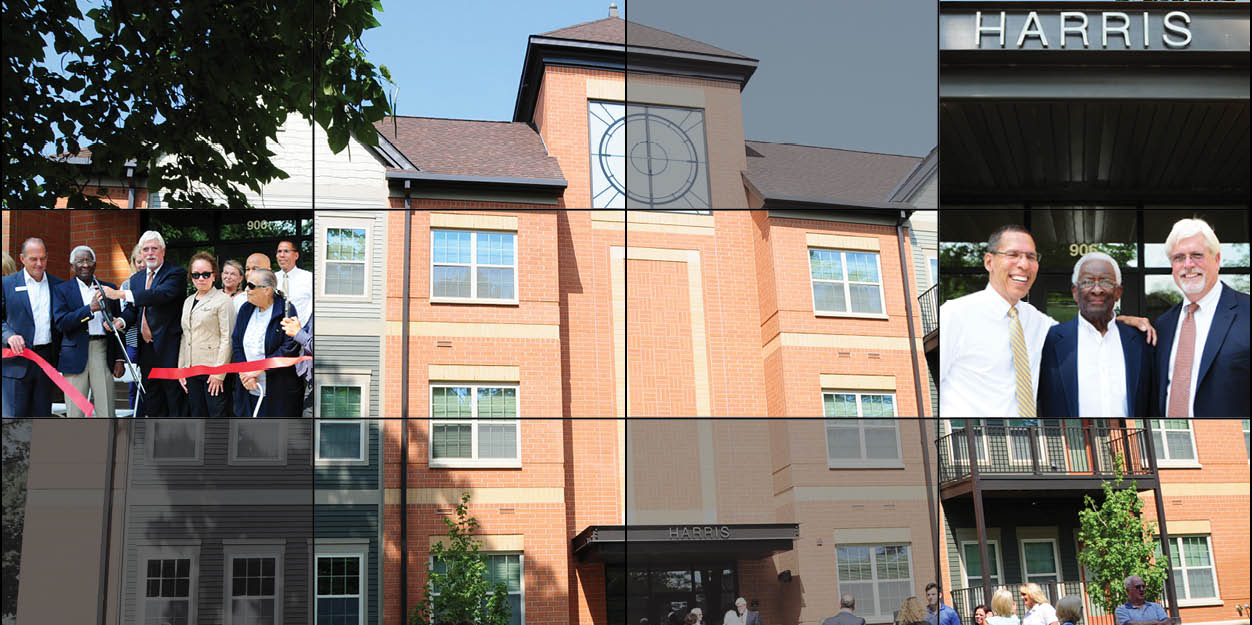 The newest addition to our "Brickstone" style apartment building is only three blocks from our Oak Hill Jackson Brickstone in Cedar Rapids, Iowa. The Harris is adjacent to the city's Medical District and is only four blocks from the New Bo Farmer's Market. This three story, 30 one and two bedroom apartment building is a mixed income property partially funded with federal flood assistance.
The Harris is the 39th new housing project in Cedar Rapids after the 2008 Flood which lost 1400 housing dwellings, displacing thousands of residents. Mayor Ron Corbett said at our dedication, "the single most important thing a city can do after the flood is to rebuild its housing stock, and today, the Harris is one of the best examples of the quality of our new housing".
The projects investors and financial partners are: Jack Hatch and Sonja Roberts, City of Cedar Rapids, US Department of Housing and Urban Development and Cedar Rapids Bank & Trust.