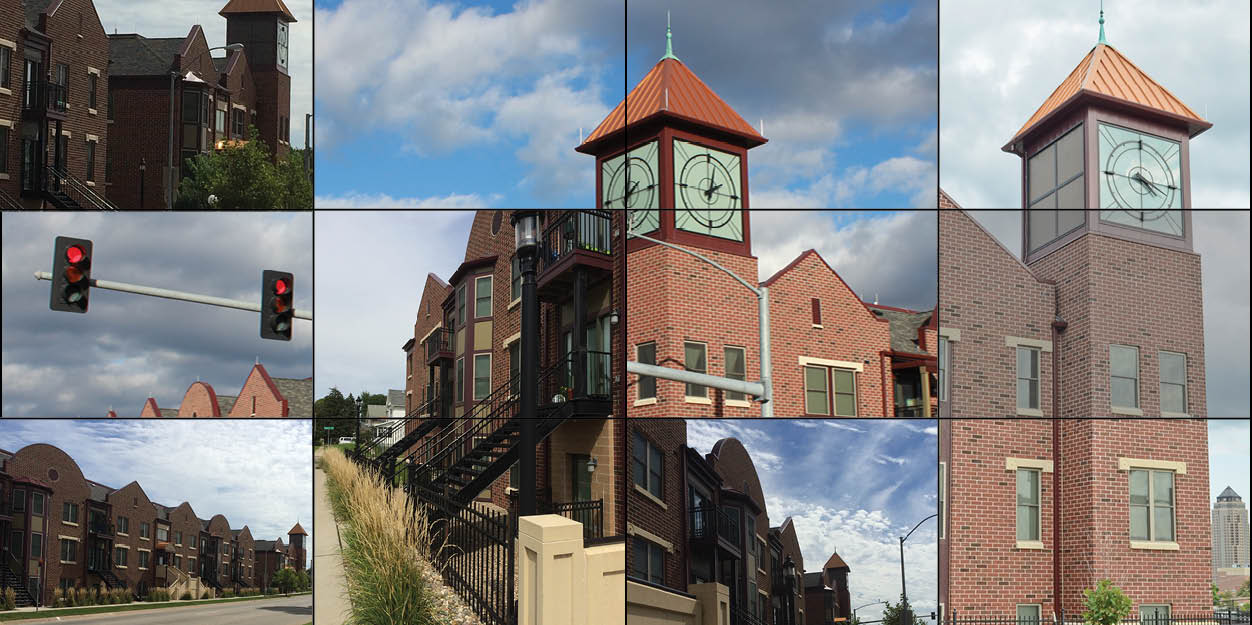 The MLK Brickstone is a 48-unit apartment on the M.L. King Parkway corridor connecting the Sherman Hill and Drake Neighborhoods of Des Moines. The project is modeled after the successful Woodland Ave. Brickstones in the Sherman Hill Negihborhood that Hatch Development Group built in 2003. The design is inspired by the early 20th century Baltimore rowhouse with a pedestrian-friendly brick façade that frames the sidewalk, and includes amenities such as geothermal heating and cooling, nine foot ceilings, exposed ductwork, computer center, laundry room, and stylish balconies. The MLK Brickstone's convenient location in the middle of the city provides beautiful views of downtown and the State Capitol, as well as easy access to West Des Moines with its close proximity to Interstate 235.
The 18-unit first phase will be finished in November, 2010 and the 30-unit second phase has a planned completion date of December 31, 2011. The apartments will be professionally managed by Perennial Properties Management Services.
The investors for the project are the Midwest Housing and Equity Group, Iowa Finance Authority – Low Income Housing Tax Credits, American Recovery and Reinvestment Act, City of Des Moines – Enterprise Zone State Credits, U.S. Department of Housing and Urban Development, Community Development Block Grant and Horizon Bank.