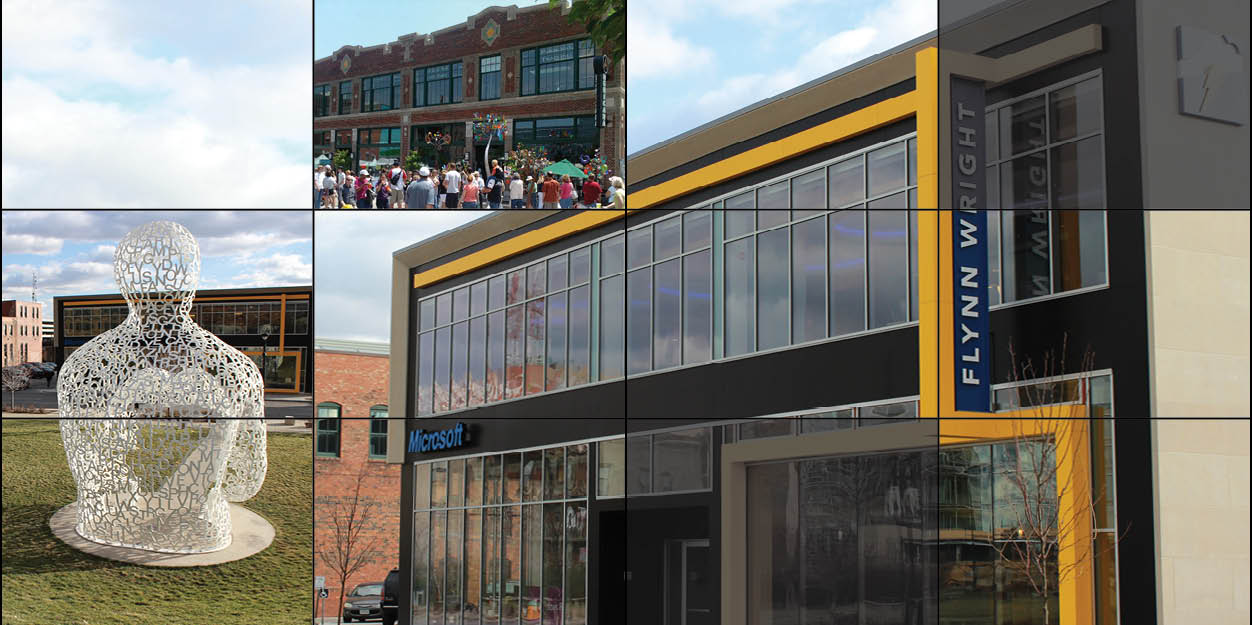 An equally charming building and adjacent to the Chamberlain is the Kruidenier Building at 1412 Locust Street. It also housed various auto dealerships and was the original home of the Packard and Cadillac dealerships.
Today, the buildings' location overlooks the Pappajohn Sculpture Garden in downtown's Western Gateway Park, making it an ideal place for upscale restaurants and professional firms seeking Class A office space. Microsoft, Flynn Wright, Americana Restaurant and other media centered firms have a perfect view of downtown life.
It was partially funded by private investors, State and Federal Historic Tax Credits, Iowa Farm Bureau, The Principal Financial Group and TruBank.